By the Rev. Lee Woofenden

Bridgewater, Massachusetts, September 7, 1997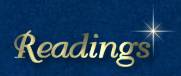 Micah 7:7-15 A day for building your walls
John 2:13-21 The temple of his body
Apocalypse Explained #220a The meaning of "temple"
The day for building your walls will come; the day for extending your boundaries. (Micah 7:11)
Hello again, everyone! It is so nice to be starting another church year! I don't know about you, but after all the activity of the summer, I'll be happy to have things settle back into some kind of pattern again.
As we begin the second year of my pastorate here, I am thinking back to my first sermon as your pastor, almost exactly one year ago. Its title was "The Tabernacle of God." It was about the foundation and the mission of this church as we started our pastoral relationship together. Today we will revisit the same theme as a way of setting the tone for this new Church year. This will also be another in our occasional series on the spiritual aspects of being a church that welcomes people and serves their spiritual needs.
My topic this time is "We Would Be Building." This comes from one of my all-time favorite hymns, sung to the theme of Finlandia--which I asked Patty to play for our prelude music. We will also sing it as our closing hymn, but I would like to read the words for you now:
We would be building; temples still undone
O'er crumbling walls their crosses scarcely lift;
Waiting till love can raise the broken stone
And hearts creative bridge the human rift;
We would be building; Master, let thy plan
Reveal the life that God would give to man.
Teach us to build; upon the solid rock
We set the dream that hardens into deed
Ribbed with the steel that time and change doth mock,
Th'unfailing purpose of our noblest creed;
Teach us to build; O Master, lend us sight
To see the towers gleaming in the light.
O, keep us building, Master; may our hands
Ne'er falter when the dream is in our hearts,
When to our ears there come divine commands
And all the pride of sinful will departs;
We build with thee; oh, grant enduring worth
Until the heavenly Kingdom comes on earth.
For me, this hymn sums up very powerfully what we are doing here on earth . . . what we as a church are doing here on earth. As a church, whatever the obstacles may be, we would be building. Yes we would be building this physical structure that we are now sitting in; we would be working on the landscaping, the parking lot, and perhaps putting up a new steeple. We would be making other improvements to this building of ours.
But as I mentioned in my sermon a year ago, we did not rebuild this building--nor do we continue working on it--simply to have a building. We as a church have a deeper purpose for all the time, energy, and money that we put into our physical plant. That purpose is spiritual, not physical--and this physical plant is an expression of that spiritual purpose. Emanuel Swedenborg puts it very will in True Christian Religion #336:
In terms of time, the first thing in building a church is laying the foundations, building the walls, putting the roof on, and then putting an altar inside and constructing a pulpit. But in terms of our intentions, the first thing is worshipping God in the church--which is the reason why we do the other things.
This church does have a foundation. In fact, it has several foundations. The primary foundation--really, the only foundation, as the hymn says--is Jesus Christ our Lord. In fact, as our reading from John suggests, Jesus is the church. When the Jews of his day demanded a sign to prove his authority, Jesus said, "Destroy this temple, and I will raise it again in three days." Of course, he did not mean the stone temple that had taken forty-six years to build. He was speaking of the temple of his body. And to the extent that we are genuinely Christian, the church on earth and in heaven is Christ's body.
But that is a Divine perspective. From a more human perspective, our particular church is a human institution that has its own foundations--which we do our best to build according to a divine model. The foundations our church is built upon are summed up in our mission statement, which reads:
Our mission is to nurture spiritual growth by: worshipping the one God, the Lord and Savior Jesus Christ, studying his Word, and living a life of kindness and service.
These three things form the solid rock upon which we build our church; they are the steel that mock time and change; they are the unfailing purpose of our noblest creed. They are the purpose for this building that surrounds us. All the building that we do must be on this foundation, or we will have accomplished nothing. The Lord Jesus Christ, the Bible, and a life of kindness and service--these are foundations that will never be moved.
Yet in themselves, as a mission for our church, these are only a foundation. For them to mean anything, we need to build upon them the superstructure of the life of our church. This brings me to our text from Micah: "The day for building your walls will come; the day for extending your boundaries." (Micah 7:11)
I would like this text to serve as our theme as we begin this church year. We have laid a solid foundation by basing our church on the Lord and the Bible. Our church life and programs--especially our Sunday School and our Sunday worship service--are centered around the worship of the Lord and the study of his Word. This is something we reaffirm every year.
Now, as you and I begin our second year together, I believe that our task for the year is to build our walls on that foundation, and to extend our boundaries. In more current terms, I believe it is time for us to reach out into the community with our message, and to work consciously and effectively toward growth in our church.
When I say "growth," I mean not only growth in numbers; I also mean growth in the spiritual life of our church. I mean growth in the programs we offer to serve people's spiritual needs. I mean growth in how each of us as individuals serves our neighbors. I mean growth in the way all of us together as a church serve our community. Perhaps we could grow in numbers without growing in those other ways, but it wouldn't be easy. And we would have to question what that growth meant if it were merely membership numbers and not spiritual growth among those members--spiritual growth that prompts us to reach out and serve our community. This is the primary growth that we as a church must be seeking. To put it in the Lord's own words, "Seek first God's kingdom and his righteousness, and all these things will be given to you as well." (Matt. 6:33, Luke 12:31)
Sometimes it may feel that we are too few, and the obstacles too great for us to make any real progress. Perhaps this is why I am always moved by the opening lines of the hymn: "We would be building; temples still undone / O'er crumbling walls their crosses scarcely lift." Sometimes it does seem as if we are barely able to raise the cross of our church's presence above the crumbling walls of a Christianity that society has forsaken for pursuits that look more exciting than the church.
But when we feel this way, we need to continue on to the next lines of the hymn: "Waiting till love can raise the broken stone, / And hearts creative bridge the human rift." There is a human rift between the church and the many people who are unchurched--or even inactive members of the church. Sometimes there are personal rifts: people in the church who have been unable to get along with each other, so that, to use the old saying, there is not enough room for both of them in the church. Can a renewed commitment to God's love on our part bridge some of those rifts?
Most of the time, the rift does in some way have to do with the human limits in our ability to love others, whether as individuals or as a group such as our church. We are all imperfect humans; we all have our limits--our boundaries. But the Lord is telling us through the prophet Micah that it is time to extend our boundaries; it is time to expand and broaden our limits to include more within the walls that we inevitably build to distinguish ourselves--or even separate ourselves--from others.
I would like to start this church year with a challenge. We have accomplished some wonderful things over the past year--just as this church has accomplished many good things over its entire history. But everything we have done can be seen as a foundation for greater things to come. Here, then, is the challenge: Are we ready for new growth, both as individuals and as a church? Are we ready to extend our boundaries in new ways as we work to bring the heavenly kingdom here on earth?


Music: Conversations With My Soul
© 1999 Bruce DeBoer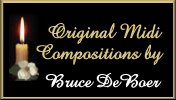 Photo Courtesy of CorelGallery

Custom Dings by Set City