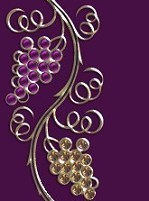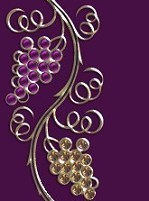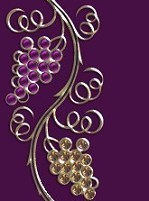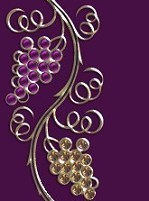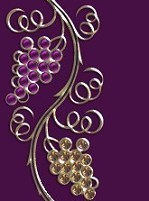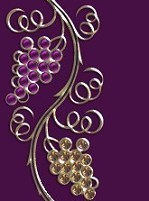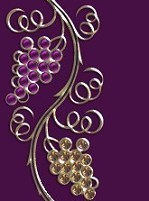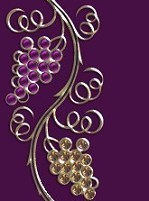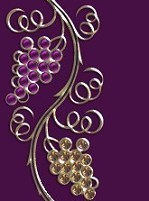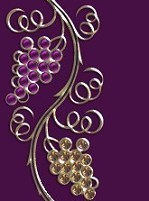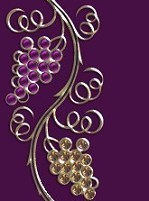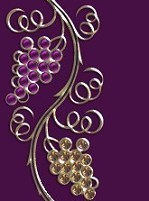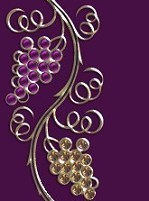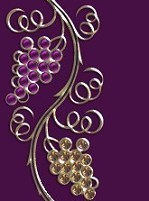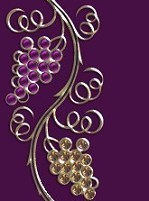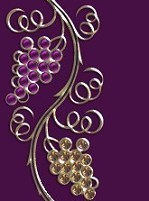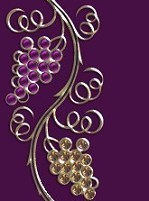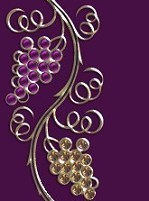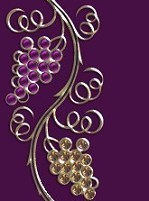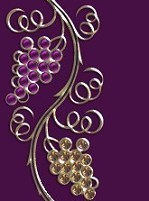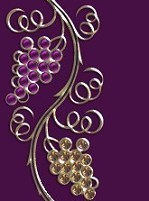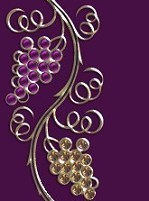 Why is the Bible So Hard to Understand?



by the Rev. John Billings, minister of the
Kemper Road Swedenborgian Church, Montgomery, Ohio
From the September, 1994 issue of Our Daily Bread
One of the most genuinely troubled concerns I hear people express to me as a pastor and minister is that they have a devil of a time reading the Bible because it's so hard to understand. It's so difficult, lengthy, and wordy, and just a lot of plain old hard work to even begin to comprehend. And because this is so, it's almost impossible for them to do any serious or sustained reading of it.
And you know what? These people are right! The Bible IS difficult to understand in many ways, especially the Old Testament. It's full of strange references, to people and places we often can't even pronounce. The words are often strung together awkwardly, leaving one at a loss as to which pronoun refers to which person. And if you're lucky enough to deal with all of this, there's still the question of what in the world it has to do with me - with MY life?
Why in heaven's name would the Lord make it all so difficult? After all, you'd think that in the Lord's Word, the Lord would have made good and sure to spell everything out in clear, simple, understandable language! So you would get it, right away.
But there it is. God's Word! One of the most complex and difficult books in the world. People of great intelligence and integrity spend a lifetime trying to understand and interpret it. The Rev. Dr. Billy Graham, after a whole life of study and real affection for the Bible, said recently that he's just had to throw up his hands in despair in trying to understand the last book of the Bible, the Book of Revelation. He just can't figure it out!
Why is the Bible so hard to understand? Is the Lord trying to confuse us, or frustrate us for the same reasons? The Old Testament, for example, makes God out to be angry; jealous; vengeful. The New Testament says God is Love. What's going on here? Did GOD change? How are we to understand this confusion, this bad news about the good news?
But in fact, there are very good reasons - both spiritual and intentional - why this state of affairs exists. That is, the Lord intended the Bible to be the way it is for very specific reasons that relate to who we are and why we are here.
The Bible IS the Word of the Lord, but - the Bible we read is NOT "The Word in Heaven"! Or, said another way, the Bible IS the Word of the Lord, but it's the Word here in this material world of time and space. At its spiritual source, the Word is tremendously alive and very powerful. After all, the world was made through it! So the Word at its spiritual source is not the same thing as the Bible. The Bible contains that Word, expresses it, the way a person's physical body contains and expressed the person within. And, as many of us know and often lament, it is possible to know the outer aspect only - to want to know the outer aspect only, without knowing the person inside. The same is true with the Bible. But there's more, too.
The Bible is the Lord's Word, all right, but it's the Lord's Word designed for the purposes and circumstances of this world - for those who are just beginning their lives here on earth, and who therefore are equally opened, equally influenced, by the tremendously powerful forces of both heaven and hell. This is spiritual equilibrium. This is not abstract. We are talking when we choose what's good and what's true - or not! What's genuinely caring or overly self-centered. Accepting, or rejecting and cold. In short, we are talking about how we've actually lived our spiritual equilibrium.
And so, into this life we come, born into this world and condition, this spiritual balance we tumble around in. We love heaven - that is, we love whatever is good and true - but we are also are born into this world loving darkness. That is everyone's beginning condition, that all of us find ourselves in.
The Lord's dilemma, then, was to design a book representing his side of things, knowing it was for spiritually free people who do, indeed, have one foot in hell and one in heaven - who actually love both of these forces - but who are here to choose only one of them. The question is, then, how to design such a book that doesn't influence us too much or too little - but one that, especially, would not tip the scale too heavily in the Lord's favor and therefore actually remove our freedom of choice. The Lord wants to influence us here in this critical deciding and choosing, to be sure, but not so much that, like the magnet that gets too close, we suddenly go flying into heaven whether we've chosen it or not! This would be unfair TO US.
Don't forget, the Lord's the one with all the power. Without any exaggeration, the Lord could blast us right into heaven if He/She wanted to. Nothing could be easier. I know. I've felt that power! But there's another danger. If the Lord were to make His Word TOO clear and transparent, that would create another kind of problem. How? We have spiritual equilibrium. One of the things that means is that there are going to be times and periods, even long and extended ones, when we will necessarily have a tight and close relationship to evil as part of that equilibrium and, so, would almost surely at those times reject such a clear and obvious source of spirituality - reject it reflexively and hastily. And that would not be fair to us either. It would, in fact, hurt us immeasurably, because we would be rejecting something we had no way of even understanding because we would have no way yet of being able to love it! We only truly understand things we deeply love. And so, another dilemma for the Lord to help us change our LOVES before we have a chance to make up our minds that rest in darker things.
Swedenborg has made it clear that the nature and quality of what we truly love affects not only what we can perceive, but also what we can truly understand of what we perceive. In spite of all the appearances to the contrary, we do the controlling, we affect the gates that will swing open in our minds and hearts, and how far they will open as well. We have the power whether it feels as if we do or not, whether we think we do or not. And it's not that this is some terrible, awful thing I'm saying about us. This is not some giant shame or guilt issue. It's simply what is going on. Swedenborg's experience was of being raised into heaven's warmth and light and of being able to understand many, many things he had never even thought of before, let alone understood! And then when he was let back down, he couldn't even remember, let alone understand any more!
We are not born angels. We are not born one type of person only. We're really split in a most profound and fundamental way, and then set radically free to find our way. We're born incomplete and very much unfinished creatures, and we have to be given real live options that don't overwhelm us.
The Lord's ambiguity, then, our difficulty in bringing Him into focus, the difficulty of the Bible, is not only the Lord's mercy, it's also His fairness and genius! And yet, the Lord does not want to leave us without any input. What to do? The answer is the Bible. Complex, intricate; awkward; obscure in many ways. But fair. Designed to affect and influence but not overwhelm. To hold and lead us, but not to clutch, if we must stray. The Lord has hidden Himself/Herself from us for our sake, so we are not forced to choose the Lord too early in our love of evil, and so that we also won't reject the Lord too early in our love of evil. The Bible achieves both of these aims. It is presence without pressure. Love, with all the "Ts" crossed in "truth." Ah, yes, how often we ache for the details of truth, but are not given them. These must come from our searching. Our searching that is an expression of our loves chosen from our deepest moments of freedom.
If we really want to know, we can find out - if the love is really there first, we can discover and learn. And this is incredibly important because it is what maintains our freedom, because all freedom is of love; otherwise WE are violated. Until we grow and develop, until we come truly to want to know - come to love to know - the Word in our Bible will not speak to us no matter how well it is translated!
We have to change and grow before the Lord comes into view, and when that happens then many "difficulties" begin to be worked out - including that troubling book we call the Bible. The Bible's difficult and obscurity are just another example of how the Lord does not force us, does not compel us to move in his direction before we've made up our minds, before we've made up our hearts!

Scripture:
Then the disciples came and asked him, "Why do you speak to them in parables?" He answered, "To you it has been given to know the secrets of the kingdom of heaven, but to them it has not been given. For to those who have, more will be given, and they will have an abundance; but from those who have nothing, even what they have will be taken away. The reason I speak to them in parables is that "seeing they do not perceive, and hearing they do not listen, nor do they understand." With them indeed is fulfilled the prophecy of Isaiah that says:
You will indeed listen, but never understand
and you will indeed look, but never perceive.
For this people's heart has grown dull,
and their ears are hard of hearing, and they have shut
their eyes; so that they might not look with their eyes
and listen with their ears.
and understand with their heart and turn -
and I would heal them.
But blessed are your eyes, for they see, and your ears, for they hear. Truly I tell you, many prophets and righteous people longed to see what you see, but did not see it, and to hear what you hear, but did not hear it.
Matthew 13:10-17

Reading from Swedenborg:
The Word of the Lord is like a body that contains within it a living soul; the things belonging to the soul do not appear while the mind is so fixed in corporeal things that it scarcely believes that there is a soul, still less that it will live after death; but as soon as the mind withdraws from corporeal things, those which are of the soul and life become manifest. And this also is the reason, not only why corporeal things must die before a person can be born anew, or be regenerated, but also why the body itself must die so that one may come into heaven and see heavenly things. Such also is the case with the Word of the Lord; its corporeal things are those which are of the sense of the letter; and when the mind is kept in these, the internal things are not seen at all; but when the former are as it were dead, then for the first time are the latter presented to view. But still the things of the sense of the letter are similar to those which are with the person while in the body, to wit, to the knowledges of the memory that come from the things of sense, and which are general vessels that contain interior or internal things within them. It may be known from this that the vessels are one thing, and the essentials contained in the vessels another. The vessels are natural; the essentials contained in the vessels are spiritual and celestial. So likewise the historicals of the Word, and all the expressions in the Word, are general, natural, and indeed material vessels, in which are things spiritual and celestial; and these in no wise come into view except by the internal sense.

Music: Forever and a Day
© 1999 Bruce De Boer