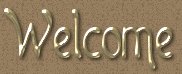 Preparing the Way
By the Rev. Dr. George Dole,
faculty member of the Swedenborg School of Religion
In the March, 1995 Issue of Our Daily Bread


As the season of Lent advances, it is appropriate to ask whether we are ready for Holy Week. We will be called upon to enter in spirit into the events of Palm Sunday, Maundy Thursday, Good Friday, and Easter, events which establish the inner circumstances in which we lead our lives. We can appreciate their meaning only to the extent that we are alive to that level where we are making our most fundamental and enduring choices.
In our outward lives, we are constrained by circumstance. There are many things we would like to do that we cannot. We do not have the strength or the resources or the time or the skill. There are people we would help, perhaps, or there are problems in our own lives that we would resolve. We have some freedom, of course. We face choices every day of our lives, and these choices are significant. But they are choices form a very limited set of alternatives. In imagination, we can do far more.
It is difficult at that deeper level where the essence of the choice lies. Here the Lord leaves us in perfect freedom to choose between heaven and hell. The freedom is so complete that we can, and do, convince ourselves that we are choosing well even when we are not. "Whatever we love," writes Swedenborg, "we call good." To put it another way, we can tell anyone that he or she is headed for heaven without fear of contradiction, for where that individual winds up, it will fit that individual's definition of heaven.
Bill Woofenden had a story to illustrate this point. It seems that two men bought tickets for harbor cruises, one for a Sucat School outing and the other for a drinking party, and their tickets were exchanged by mistake. Afterward, each described the experience in the same words - "It was hell." The Lord provides for each one of us the closest thing to heaven we can appreciate. We are made just as happy as we are willing to be.
This makes it difficult for us to evaluate our progress or our state with any degree of confidence. How do we know that we are not deceiving ourselves? One device that Swedenborg offers is to ask what evils we are resisting, and this is particularly fitting during Lent. What are the inner issues that are on our minds? What is the "growing edge" in our lives? What is the focus of our prayers?
This kind of self-examination is pictured in the Bible by John the Baptist. He described his task as "preparing the way of the Lord," referring to the prophecy from Isaiah which was our reading today. The valleys that need to be exalted are our states of self-centeredness, and the mountains and hills that need to be made low are our states of pride. We have our crooked perceptions that need to be straightened, and our roughness toward each other that needs to be made smooth. There is more to us than wilderness, but it is the wilderness in us that needs attention, and it is there that John's voice is heard.
Fitting or not, this approach can seem forbidding. When we think of looking at the evils we are currently resisting, the prospect is not inviting. It is for this reason that we may need to look at the context of Isaiah's prophecy, for that context expressed one of the most heartening visions in al of Scripture.
Originally, Isaiah's words were addressed to a nation that had suffered disaster. When that nation heard about having received at the Lord's hand double for all their sins, they knew what it meant. They knew that they had transgressed, and they knew that they had been severely punished. There is historical evidence that they were profoundly repentant, for the community that returned after the Exile became unprecedentedly scrupulous about obeying the laws.
On a deeper level, these words apply to us with equal force. Whatever may be the balance of good fortune and misfortune in our outward lives, we have received double for all our sins. This has not come in the form of arbitrary punishment from the Lord's hand, as the literal image would seem to suggest. It has come through the harm that our evils do to us. This is from the Lord's hand only in the sense that our evils cut us off from Him.
We have received "double" because both heart and mind are damaged when we transgress. We become less sensitive to the good, less loving toward each other, less clear-sighted in matters of truth. We tend to rationalize; we gain practice and habitude in self-deception.
The recognition of our evils, then, need not be done in fear. We ought not to expect punishment for them. That has already happened. The Lord wants to come to us with comfort and healing. The image of the shepherd is picked up in the Gospels; and Lent is the ideal time to enter into the import of the words from Luke (23:32), "Fear not, little flock; for it is your Father's good pleasure to give you the kingdom."
Can we believe this? Sometimes it seems like a dangerous idea. There have been times in our lives when only the fear of punishment kept us in line, and there may still be such times. But there seems to be a built-in safety factor. If we need the fear of punishment as a deterrent, we feel that fear. We may understand intellectually that the Lord is not vindictive, but in the depths of our being we are not convinced. When something goes wrong, we know that it was because of what we did yesterday. We can feel the connection, regardless of what doctrine may tell us.
As Easter approaches, it is surely appropriate to remind ourselves that the purpose of traveling through the wilderness is to reach the Promised Land. We stray from the Lord's path when we want to gratify ourselves. We reach for what promises happiness of pleasure. At such times, it seems as though the Lord's way is grim and joyless, and we do not really believe that it leads to a fuller happiness and peace than we can imagine. These are little instances of our freedom to call "good" whatever we love, to visit hell and call it heaven.
So in fact, the vision of the Lord as a gentle shepherd is not simply a help to our repentance. Ultimately, it is a necessity; for only from that perspective can we see clearly what does need changing in us. We cannot see what is wrong when we are immersed in it. Only as we begin to sense heaven as a place of surpassing beauty, love and light, do we have a clear view of what is still dark within us. Only as we begin to realize the gentle perfection of the Lord's love can we see where we are going counter to it.
Perhaps most obviously, as long as we feel inwardly that the Lord is vindictive, that we are due for punishments from His hand, we will not recognize Him. We will be worshipping a god of our own making, pattered after our own image and likeness, a reflection of our own fears. He comes to us at Easter not as the herald of doom, but as the sun of righteousness with healing in His wings. Our very fears testify to the double consequences of past transgressions, demonstrating that our vision of the Lord is distorted.
He shall feed His flock like a shepherd. As soon as we will, our warfare is accomplished, and our iniquity pardoned. The message of comfort is for us.
Scripture:
comfort, O comfort my people, says your God. Speak tenderly to Jerusalem, and cry to her that she has served her term, that her penalty is paid, that she has received from the Lord's hand double for all her sins.
A voice cries out: "In the wilderness prepare the way of the Lord, make straight in the desert a highway for our God. Every valley shall be lifted up, and every mountain and hill be made low; the uneven ground shall become level, and the rough places a plain. Then the glory of the Lord shall be revealed, and all the people shall see it together, for the mouth of the Lord has spoken."
A voice ways, "Cry out!" And I said, "What shall I cry?" All the people are grass, their constancy is like the flower of the field. The grass withers, the flower fades, when the breath of the Lord blows upon it; surely the people are grass. The grass withers, the flower fades; but the word of our God will stand forever. Get you up to a high mountain, O Zion, herald of good tidings; lift up your voice with strength. O Jerusalem, herald of good tidings, lift it up, do not fear; say to the cities of Judah, "Here is your God!"
Isaiah 40:1-11
Reading from Swedenborg:
As to our spirits each of us is in some society; in a heavenly society if the person is in affection for good, but in an infernal society if in a lust of evil. This is unknown to us so long as we live in the world; nevertheless we are in respect to our spirits in some society, and without this we cannot live, and by means of it we are governed by the Lord. If we are in an infernal society, we can be led out of it by the Lord only in accordance with the laws of Divine providence, among which is this, that we must see that we are there, must wish to go out of it, and must try to do this of ourselves. This a person can do while in the world, but not after death; for one then remains forever in the society into which one has inserted oneself while in the world. This is reason why we must examine ourselves, must recognize and acknowledge our sins and repent, and then must persevere even to the end of life.
Divine Providence #278