Links to Other Sources Regarding
Graphics Resources, Music, Poetry



A special thank you to Nancy at Winged Web Graphics, Susan at Point of Focus, Katie at Thirteenth Avenue Gallery, Beverly at Moon and Back Graphics, Karen at Kiwi Graphics, and Anna at AC Gallery Designs. These five artists have been so supportive and helpful - and their exquisite designs that we have used here have given great beauty to our message. Some day, a proper thank-you page will be written for them, but for now this will have to suffice!

Looking for animated candles? Go to my friend, Harriet's site:
Letter From Beyond: Inspirational Writing from the Other Side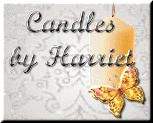 Beautiful Poetry here: